Find out what God has to say about your identity.
Each of us asks the big question in life: Who am I?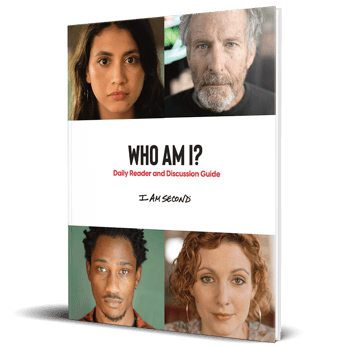 We are influenced by friends, family, teachers, culture, and social media. We try to fit in, we want to be accepted, and we often mold our identity around what makes us feel good. We often wear different personas in different settings, like changing clothes.
But behind all of the facades we tend to hide behind, who are we really? How can we know for sure?
God made you and understands you. He knows who you are, and he wants you to know who you are as well. Find out what he has to say on the topic of identity as you read through a daily reader from I Am Second. The "Who Am I?" daily reader also functions as a discussion guide for those who would like to go through it as a group.
Each daily reading includes an insightful thought, a Bible passage to read, questions to think about, a link to video content, and a starting point for talking to God about your identity.
This digital resource is free for you to read and share with others because I Am Second is committed to helping people be authentic and genuine—both with God and with others.
Just let us know where to send it and we will email it to your inbox right away.